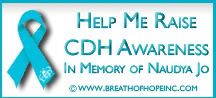 Naudya Jo Gottschalk
LOGAN — Naudya Jo Gottschalk, infant, Logan, died Wednesday, May 16, 2007.
Naudya was born May 1, 2007, in Omaha, Neb. Survivors include her parents,
Clinton and Tanya, of Logan; a brother, Karson Dean of the home; her paternal and maternal grandparents; and her paternal and maternal great-grandparents.
Services will be at 2 p.m. today at St. John's Catholic Church, Logan. Burial will be in Pleasant View Cemetery, Logan.
Memorials may be made to Naudya Jo Gottschalk Memorial Fund.
Visitation will be from 9 a.m. to 1 p.m. today at Logan Funeral Home, 102 E. Church, Logan 67646.






If you take a moment to check out our precious angels site, please take a moment to light a candle or post a tribute, it means the world to us to know who has visited our angel.




A heartfelt Thank you to everyone who has made a graphic for our baby girls site. I wish I could thank everyone as an individual however, I can't. There are many special people who have made the graphics, and I can't Thank you enough.




Our Precious Naudya Jo was diagnosed at 19 weeks gestation with a birth defect known as Congenital Diaphragmatic Hernia. This defect occurs in 1 out of 2000 births, sadly its results are often fatal.








This memorial website was created in the memory of our precious baby girl, Naudya Jo Gottschalk who was born in Omaha, Nebraska on May 01, 2007 and passed away on May 16, 2007, due to complications from a birth defect known as Congenital Diaphragmatic Hernia. We will remember her, love her and miss her forever, she is our special little angel. We only had a chance to hold her a moment in our arms, but she will be forever in our hearts.






Born May 1, 2007 at 9:26am, our precious Naudya let out a little cry. I must say it was the best noise I ever heard. Moments after being able to see her she was sent into a room where the NICU staff was waiting, 30 minutes after she was born I seen her again before she was wisked off to the NICU. At 24 hours old her little body was having a hard time fighting and she was put onto nitric oxide and a high frequency vent. That worked for a few hours but then it just wasn't enough and she needed extra help since her left lung was basically non-functioning her little heart was working super hard for her right lung, and it was then it was decided she needed to be put on ECMO to give her heart and good lung a break. She was connected to ECMO on May 2, 2007, and it was amazing the difference it made almost immediately. She stayed stable for the most part with a few downhill slides but with good blood gases and her O2 staying in the normal range, she was weaned off ECMO after only 9 days, May 10, 2007. Naudya Jo was stable following the decannulation of ECMO and surgery was being planned for May 14th to repair the hole in her diaphram. However, as the weekend went on little Naudya Jo declined. With her declining surgery was postponed, however, Wednesday May 16, an ECHO of her little heart revealed signifigant damage to the right side of her heart and it was just a matter of time before it would stop beating. Our precious baby girl went to be an angel on May 16, 2007 at 9:33pm in mommys arms your heart stopped beating. It was then there was no turning back you were only going to be in our hearts and not our arms from that moment on.




(The song wrote below was a song wrote by a very special friend. Her daughter is a CDH survivor. This song and it's words are copyrighted, if it is copied without permission proper legal actions will be taken. To hear the song being sang you can check it out on www.breathofhopeinc.com)
Little Angels
Words and music by Terri Helmick and Tamra Moyner.

Verse-1

Let's join together in happiness and sad.

Let's comfort each other in the good and the bad.

We're in this together our little ones too.

We're in this together Breath of Hope.


Chorus-1

Oh little angel sent from above.

Little angel oh how we love.

Precious little angel spread your wings and go.

Precious angel God would only know.


Verse-2

With love and compassion we faced our worst fears.

Through long nights of sadness and heart wrenching tears.

Whatever the reason, we may never know.

Their hearts still beat their faces still glow.


Chorus-2

Our little angels precious and dear.

Our little angels hear or near.

Forever we love you forever in our hearts.

You were a blessing right from the start.


Ending tag

Forever we love you forever in our hearts.

You were a blessing right from the start.
© 2008 Terri Helmick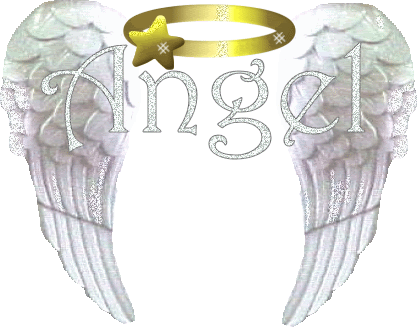 Our May Angel


May 1, 2007~May 16, 2007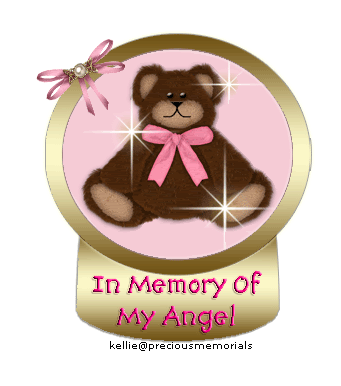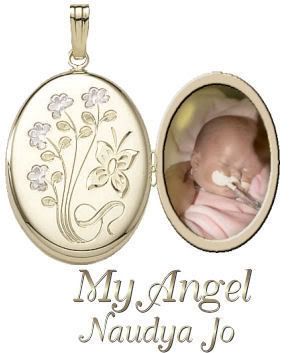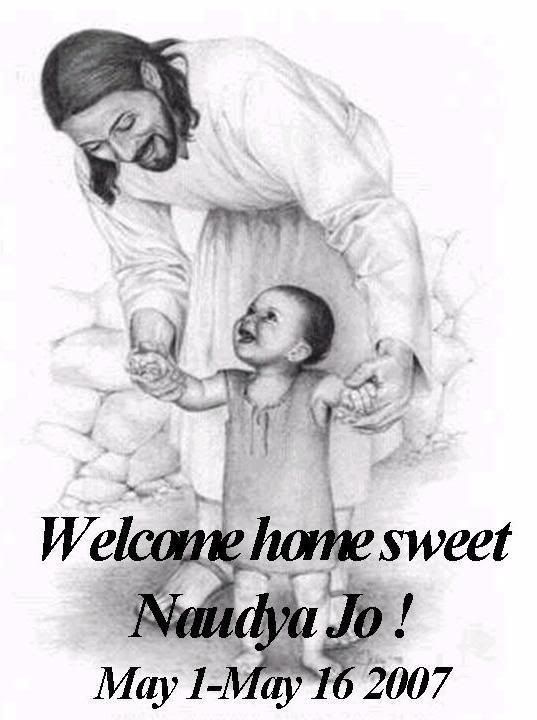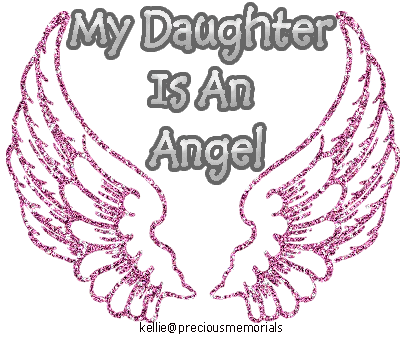 My precious baby girl fought till she couldn't fight anymore. Naudya Jo you are deeply missed. Mommy, Daddy, and big brother Karson love you and miss you deeply. Not a moment goes by we don't think of you.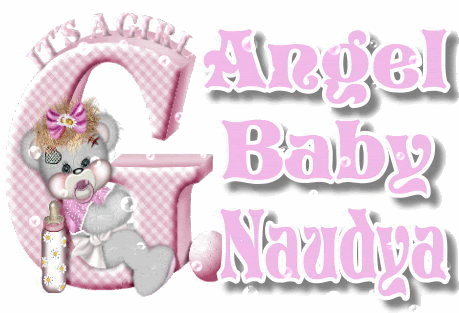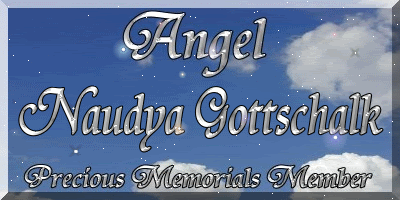 Please take time to visit these angels who have been affected by a Congenital Diaphragmatic Hernia. Did you know, a congenital diaphragmatic hernia is as common as Cystic Fibrosis and Spina Bifida? Congenital Diaphragmatic Hernias occur as often if not more so, with fatal results, but very few are aware of this defect.
Statistics:
Cystic Fibrosis occurs in 1 in 3,000 lives births
Spina Bifida occurence 7 in 10,000 or 1 in 1,478 live births
Congenital Diaphragmatic Hernia occurs in 1 in 2,000 live births.
So please check out these sites and read their story.

Connor Ellis McLuckie
2000-2000
http://www.connorsbooks.org:80/

John Clinton
November 13, 2006 - April 30, 2007
http://www.freewebs.com/johnclinton/

Lilly Grace Christine
August 31, 2007 - September 3, 2007
http://www.freewebs.com/lillygracechristine/

Mia Thiessen
October 17, 2006 - October 17, 2006
http://www.mia-thiessen.virtual-memorials.com/

Gabriel Eric Nava
November 18, 2006 - January 12, 2007
http://www.gabriel-nava.virtual-memorials.com/




Click here to see Naudya Gottschalk's

Family Tree
| | |
| --- | --- |
| Tributes and Condolences | |

GOD BLESS YOU PRECIOUS ANGEL...


YOU ARE SO BEAUTIFUL, YOUR PICTURES MELTED MY HEART! I PRAY FOR YOUR FAMILY, ESPECIALLY MOMMY... I KNOW HER PAIN, I HAVE BEEN THERE! SO VERY SAD, I OFTEN WONDER WHY? ~~PLANTED ON EARTH, TO BLOOM IN HEAVEN~~ THINKING OF YOU AND SENDING LOV... Continue >>

Acknowledge him in all thy ways


I have looked at Naudya's web sight many times and wanted to tell you what a precious child she is. Our 7th grandchild was born on July 16th and we all surounded her with Love, I was able to go and be with her and her family when the... Continue >>

Goodmorning precious little angel, How beautiful you are


Sweet little Naudya, I see your picture and the glow that surrounds you and I know Jesus was so anxious to hold you in his arms again. He sent you so briefly to mommy to open her heart and fill it with love. That love will grow and grow and last... Continue >>

Thinking Of You! xx




Safe in the arms of Jesus...


Tanya, I keep you and your family close to my heart always. Love and hugs, Cindy
Happy Birthday Read >>
Happy Mommies Day from Naudya Jo Read >>
Happy Birthday Little Precious Angel xxx Read >>
Great anticipation! Read >>
Happy Birthday Sweet Naudya Jo...May 1st. Read >>
Thinking of You xxx Read >>
Thinking of you xx Read >>
Beautiful... Read >>
Happy Valentines Read >>
An Angel now rocks your sweet Naudya ~ She is safe ~ Read >>
| | |
| --- | --- |
| Her legacy | |

Precious Angel




My little Naudya Jo, 5 weeks ago today, I gave birth to you, then your pain began. I was unable to hold you in my arms, but I had a chance to see you a moment. After the NICU staff stabalized you I was able to see you again. It is so hard to believe you are to be 5 weeks old. I miss you so very much. You are in my heart and mind all day everyday, not a moment passes I don't think of you. You are mommy and daddys special little angel. Big brother Karson has said your name many times, we went to the cemetary to visit you and he kept telling you he loved you over and over again. You will forever be his Nana Jo. My heart aches for you, my arms throb to hold you, my mind thinks about you, my body needs you, you are my angel my precious baby girl. I love you so deeply and I miss you so very much. Fly high baby girl, fly high into the sky, watch over us and keep us safe. I love you baby girl!!

Love Mommy

3 weeks gone by




My precious Naudya, 3 weeks ago today, your little heart couldn't fight anymore and you grew your angel wings. God has a special plan for you. Mommy and Daddy feel God needed you more than he felt we needed you. I cry myself to sleep each and every night, and I cry several times throughout the day thinking of you. I have lots of memories of the short time you were with us, but it still isn't enough, I want you to be here with me. You are my precious angel all dressed in pink watching down on Mommy, Daddy, and brother Karson. Not a moment goes by that I don't wish I was with you making sure you are truely ok. I love you my precious Naudya Jo, my little angel of HOPE.

Love Mommy



Dear Naudya Jo


My dearest angel, I love you so much and I miss you deeply. You are in my heart and my mind all the time, not a moment goes by I don't think of you. If only I could hold you it would make it even better. It just isn't fair that I have to go on living my life like normal, I just can't seem to move on. I smile everyday, but it is a cover up for the pain I am enduring each day. I wish I could bring you back to me, my precious little angel. Mommy and Daddy are going to order your headstone soon, I can't wait to see it finished. I have it all planned out how I want it, now it is just getting it done. I can't wait to have it by you and to have pictures of it. I love you sweet baby girl. I miss you angel. Come to me in my dreams, let me know you are ok.

Love Mommy

A month




It is so hard to believe you are to be 6 weeks old this week, and that only 4 weeks ago you became our angel in Heaven. You are so missed, and so loved, it is the hardest to explain. You are my precious angel.
This weekend is Father's Day, I found a card from you for Daddy, it says (front) To Daddy From Your Little Princess (inside)Once upon a time, a special, magic dream came true--And Daddy, that's the day when you got me--and I got you Happy Father's Day with lots of love. Daddy is absolutely going to LOVE it.
I had my 6 week appt yesterday. That was so very difficult as you weren't there to show off. I had lots and lots of pictures of you. Mommys doctor and nurses are absolutely amazing, I wish you could of met them. Mommy couldn't ask for a better doctor. I talk about you all the time, it makes my day so much brighter. I miss you so very very much. I ache to hold you.
Sweet precious baby girl, come see me tonight as I sleep and think of you, let me know you are ok. I love you sweet angel, I miss you precious baby girl.

Love Mommy


Understanding Congenital Diaphragmatic Hernia




A life-threatening birth defect known as congenital
diaphragmatic hernia (CDH), results from failure of normal diaphragm
formation which in turn allows abdominal organs to migrate into the
chest cavity. Abnormal lung development, so-called pulmonary
hypoplasia, frequently co-occurs with CDH, and in fact is the major
predictor of morbidity and mortality. This appears to arise from
combined primary developmental defects of the lung, as well as
mechanical compression from the displaced abdominal contents.

CDH affects as many as 1 in 3,000 newborns and continues to have
a mortality rate as high as 50 percent. Scientists have come to
understand that it is not limited to a single or specific defect in
the diaphragm and is often accompanied by other major malformations,
usually relating to the lungs or cardiovascular development. There is
also increasing evidence that genetic mutations in important
developmental pathways contribute to CDH.

Four new reviews shed light on CHD by describing the diversity
of the condition, exploring potential ways of treating it, using
animal models to discover which genes play a role in diaphragm
development, and examining its connection to cardiovascular
malformations. The studies were published in May 2007 in a special
issue of the American Journal of Medical Genetics Part C that examines
the biology and genetics of CHD.

In an introduction by Kate G. Ackerman and Barbara R. Pober of
Harvard Medical School and several of the affiliated Harvard
hospitals, authors note that it is not known how many different types
of diaphragm defects occur in humans or which types are
developmentally related. They present a schematic developed to capture
the full range of diaphragm defects which is currently in use by
pediatric surgeons and pathologists at several institutions.

"We anticipate that widespread use of a standard approach to CDH
classification will improve the quality of information in the medical
literature, and ultimately will be used to develop genotype-phenotype
correlations, " they state.

The connection between CDH and cardiovascular malformations
(CVMs) is the subject of another paper led by Angela E. Lin of Harvard
Medical School and MassGeneral Hospital for Children in Boston, MA.
The authors found that the frequency of CVMs co-occurring with CDH
ranged from 10-50% depending on inclusion or exclusion of cases with
genetic syndromes. Furthermore, they note that the most common types
of CVMs were proportional to the frequency found in the general
population.

The combination of CVM and CDH results in a poorer prognosis
than would be expected with either malformation alone. "However, the
impact on these survival data from patients with a malformation
syndrome or other genetic etiology has not been consistently
evaluated, and we encourage researchers to re-analyze existing series
and ensure that future studies distinguish CDH which is isolated from
that which is associated with other malformations, especially as part
of genetic syndromes," the authors state. In addition, they suggest
that left ventricular "hypoplasia, " commonly seen in prenatally
diagnosed cases with CDH (in which the enlarged right ventricle
compresses the left ventricle) is often reversible, unlike true
hypoplasia in which the heart is underdeveloped. Accordingly, the
diagnosis of hypoplastic left heart syndrome should be made with
caution in fetuses with CDH.

In the womb, fetal lung growth and maturation are strongly
affected by the extent to which developing lungs are stretched by
liquid that fills future airspaces. In the article by Paul A. Khan,
Marc Cloutier, and Bruno Piedboeuf of the Centre de Recherche du
Centre hospitalier de L'Universite Laval, data are presented from
examination of sheep, rabbit, rat and mice models of tracheal
occlusion (TO). TO, a surgery that is performed in utero helps
stimulate fetal lung growth and remedy pulmonary hypoplasia by closing
the trachea, thus preventing fluid from leaving the lungs and causing
them to be stretched. "TO not only promotes development of an
increased gas exchange surface area, but also markedly remodels
pulmonary vasculature and stimulates endothelial cell proliferation, "
the authors state. In all of the models they note that TO eliminates
the thickening of fine blood vessels that afflicts CDH patients. "With
future technical refinement and improved post-surgical care, TO may
well become a more reliable and effective means of clinical
intervention, " they conclude.

Advances in understanding diaphragm development from the
evaluation of genetic mouse models were discussed in an article by
Ackerman and John J. Greer of the University of Alberta. They note
that there are genes that are now known to play a role in diaphragm
development, and that many of these genes are also important for
cardiac and lung development. They describe the role of the
transcription factor Fog2: "Fog2 is the first gene recognized to be
necessary for both primary lung development and primary diaphragm
development providing evidence for the hypothesis that diaphragmatic
defects may be associated with primary lung defects." They note that
other genes that are predicted to interact with Fog2, COUP-TFII and
Gata4, are also necessary for diaphragm, cardiac, and lung development.

Other mouse models of mutations linked to anterior or central
diaphragm defects are also discussed, in particular the Slit genes,
but a genetic association between Slit mutations and human diaphragm
defects has not yet been found. The authors conclude: "Since humans
with CDH often have lung, cardiac, and other defects, the discovery of
genetic pathways controlling development independently in the thoracic
and upper abdominal regions of the embryo or fetus will result in a
better understanding of the disease."

Naudya's Photo Album
/%=page.GetMemoryBookLinkForPageBottom()%>